Connect With Certified & Experienced
Real Estate Brokers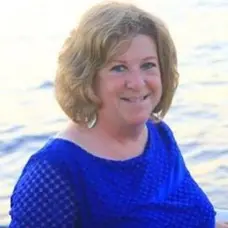 Janet Allen
I am a native to the area, having previously operated and managed a local restaurant for 31 Years, I have made many friends and contacts with many of the local residents and tourists. Being actively licensed in both GA & NC since 2006, has given me experience and knowledge regarding the local real estate market and property values in our area. As owner of Mountain Realty since 2015, I have enjoyed listing and selling real estate in our "Enchanted Valley". I hold a Lifetime Membership in the Circle of Excellence with our NE GA Board of Realtors and I am one of Towns County's Top Producers. I hold an Associates Degree in Business and previously served 8 years on the Hiawassee City Council. My passion is helping my client's dreams come true from Contract to Close. I look forward to serving you and will put my knowledge and expertise to work for you and welcome to our beautiful Enchanted Valley.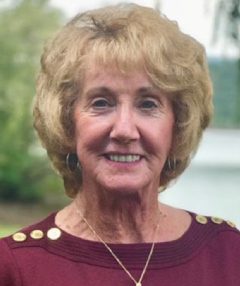 Carmolita Haney
ABR, CRB, GRI, Associate Broker of Mountain Realty
Greetings from and Welcome to our "Enchanted Valley." Licensed since 1981, I have had the pleasure of introducing this area to many customers and clients who have come to love this valley as much as I do.
I was raised in Murphy, NC. I've lived in Hiawassee, GA, since 1976. Real estate has been and still is my only business. I love my chosen profession and feel like I'm on a scenic tour with friends when introducing customers and clients to my hometown and beautiful valley.
While the natural beauty of our mountains and lakes is an abundant resource, our warm, friendly people are our greatest resource.
Over the years, I have served as President of the Towns County Chamber of Commerce, The Lake Chatuge/Hiawassee Rotary Club, and for 3 terms as President of the Northeast GA Board of Realtors. Also, I have served as Chairman of the American Heart Fund, 3 terms on the Board of Associates for Young Harris College, and co-chair of The Mountain Community Healthcare Foundation.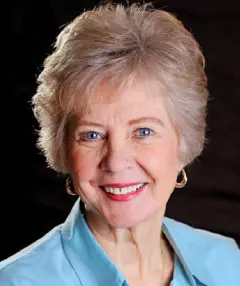 Brenda Jackson
Having started a real estate career in 1986, Brenda is licensed in GA & NC, is a native to the area, and is a member of the Circle of Excellence Club.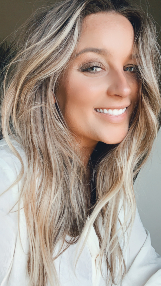 Georgia Williamson
I am a full-time agent living in the beautiful Northeast Georgia Mountains! There is nothing as satisfying as helping people find their dream home. I love working with buyers & joining them on their journey to find their homes in the mountains. When it comes to selling your home or land, I am your girl! Working with sellers is also very rewarding. As a young agent, I am up to date on the technology & marketing needed to sell your home fast! Please feel free to contact me with any questions you may have about the area, homes & land, things to do, Etc. I am easily reachable! As I always say, "Keep Georgia on Your Mind!"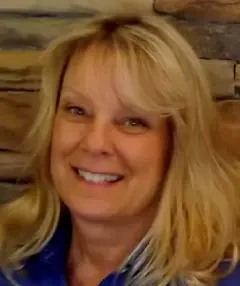 Jan Simony
I grew up in a little town in Pennsylvania called Pleasant Hills. The scenery with rolling hills and beautiful change of seasons in north Georgia reminds me very much of my hometown. I lived in the Daytona Beach / New Smyrna Beach area for almost 20 years before moving to our little cabin in Blairsville full time in 1997. I sold Real Estate in Florida before I had my two daughters and still have an inactive Florida Real Estate License. I have been selling Real Estate in Georgia now and I love it when I can help people reach their real estate goals!
I have a very strong background in Construction and Building Codes and have intensive knowledge of building & Custom Homes and can help my clients out with any or all of the building process from home site selection, plans or financing.
​Some friends and I have started a Feral Cat Trap/Spay/Neuter/Return Program here in Union County called the Whiskers Project. We have helped cat caretakers with trapping, spay or neutering strays, vaccinating them and then returning them to their caretakers or relocating them to a farm. We have prevented hundreds of stray, wild and unwanted cats. We have put a serious dent in our unwanted cat population here in Blairsville and are always looking for new volunteers to join our cause CONTACT THE WHISKERS PROJECT.
My passion is recreational boat safety and I was with our local US Coast Guard Flotilla for 6 years. If you have any lake or boating questions, I'm your agent.
I want to personally welcome anyone and everyone to visit this beautiful mountain area and to make it their full time residence or part time home!
Let me help you find your perfect property here in the Beautiful North GA Mountains!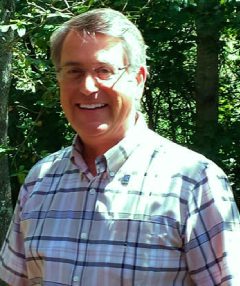 Bill Cejka
William "Bill" Cejka, Realtor®, relocated to the beautiful North Georgia Mountains in January 2012.
After being a visitor for over 20 years and conducting business with Mountain Realty in several transactions, I was given the opportunity to join the Mountain Realty Team, which has allowed me to enjoy the exceptional living our area offers. My goal is to graciously share this extraordinary area with my friends, visitors, and clients using talents motivated by ethical and honest strategies.
My expertise was developed through extensive experience in the asset management of retail, commercial and industrial properties. The experiences taught and helped me develop highly competent skills in marketing, leasing, and achieving stability and profitability of each asset and its success. Starting with partaking in the careful due diligence process of an acquisition, operational and financial management, and final disposition of the asset, exceptional organizational skills and a sense of urgency second to none was a result. Spanning over thirty years, my involvement with the operations and management of various commercial portfolios, retail and office industrial park management throughout the State of Florida, the opportunities introduced me to a wide variety of businesses, business owners, and corporations all around the U.S.
Applying my experience with the expertise of Mountain Realty, I'm anxious to share the living experience of our beautiful Blue Ridge Mountains and lakes and forests in Northeast Georgia and western North Carolina. Please allow me to share my expertise and knowledge with you while you "Invest in your Dreams."
Mike DePaola
We are very excited to announce that Mike DePaola has joined our Realtors at Mountain Realty. Mountain Realty is located in Hiawassee on the banks of Lake Chatuge at 325 North Main Street.
Mike has recently been certified by the Georgia Soil and Water Commission in the area of erosion and sediment control, which would add expertise when dealing with developers. Mike comes with a strong mechanical background, having been a licensed heating/air conditioning contractor, and also is very knowledgeable in the electrical and plumbing trades.
Mike had been to the north Georgia mountains visiting family many times, and loved it so much that he has now made a permanent home here. In his spare time, being adventurous, Mike enjoys boating, hiking, and volunteering.
Mike says, "To give real service, you must add something that cannot be taught or bought, and that is sincerity and integrity. The more you know about your clients, the more you can provide assistance to them – it's all about building a great relationship". Please drop by our office to meet Mike.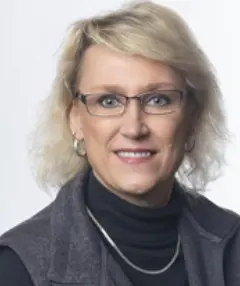 Nona Hodnett
Nona Hodnett, a native of Towns County, earned a Master's Degree in Business Administration from Brenau University in Gainesville, GA after earning a Bachelor's Degree in Management from North Georgia College in Dahlonega, GA. She worked for 21 years in Human Resources Management with Fortune 100 and Fortune 500 companies such as ConAgra Foods, Coca-Cola, Pilgrim's Pride, and Farleys & Sather's Candy Company in Chattanooga, TN. While in Chattanooga, she also earned her Georgia and Tennessee real estate licenses. She is also now practicing under a North Carolina license, too, to better serve clients seeking lake or mountain properties surrounding the northern portion of our beautiful Lake Chatuge.
Nona earned the 2017 Rookie of the Year Award in her first full year of real estate for being the highest producing new recruit by her brokerage which served 5 locations. Then Nona earned Diamond Sales status by surpassing 2 million dollars in sales. Nona's entire career has been based on delivering exceptional customer service. She is happy to be back home in North Georgia. If you are looking for a dedicated, loyal, and hard-working agent to help you with your real estate needs, give Nona a call to help you. She loves helping homeowners sell their homes, and she also enjoys assisting buyers.
Please feel to call Nona by contacting her at (423) 260-7822 or at the office at (706) 896-2283. As always, you are welcome to stop in to say hello at the Mountain Realty office on Main Street in Hiawassee. Mountain Realty recently celebrated 50 years of real estate service in the North Georgia and Western North Carolina mountain and lake areas.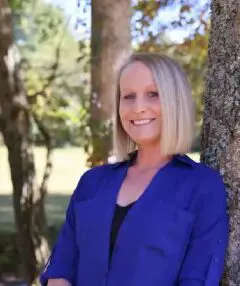 Tiffany Hooper
I have lived in the Hiawassee area all of my life. I have never felt the need to move away from these gorgeous mountains, rivers, lakes, and the small town feel. What a perfect place to live!!! That is why I would like to help people find just the perfect home to live in and enjoy all of these amazing things! Waking up to a rushing river, or out by the lake, or tucked back in the quiet mountains!! How perfect is that! I love to work with people who also would like to sell their home or property.  My sellers have had nothing but good things to say when I have listed their home for them. Contact me about selling and you will have that same experience with me that my previous sellers have had with me!
My background and work ethic has taught me to strive to do my best for people, be compassionate of others, listen, trusting,hard working, and many other qualities.  
I have been married to my husband Stacy for since 1998  now and we have a son that is growing up way too fast on us!  We are blessed to have been able to raise him where we are close to all of our family.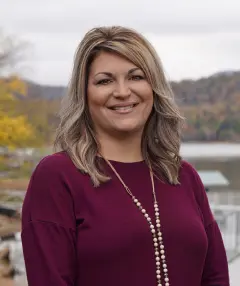 Pam Arrowood
Born in Florida but moved to these beautiful North Georgia mountains in 1996, I have enjoyed most of my life in Hiawassee. I married the love of my life, who was born and raised in Hiawassee. We have one beautiful daughter we feel blessed we can raise in this friendly small town surrounded by family and friends.
I have a strong work ethic and love helping people, especially when it comes to real estate. I am ready to help you, whether it be your forever home or your quiet mountain retreat. Let me assist you in all your buying and selling needs.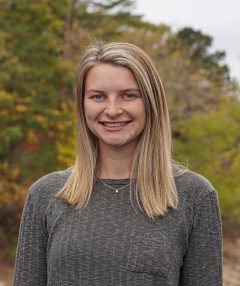 Molly LaGrasso
Hello there! I am a former Tiger. I graduated from Louisiana State University, where I studied Marketing with a concentration in Sales and a minor in Communication Studies. After graduation, I had a full-time job lined up in California. However, I took a trip to Hiawassee and was overwhelmed with a sense of community and belonging. I decided to take a risk, move to this town, and follow my heart. What that's led to is a very successful Airbnb business, lots of time spent adventuring outdoors and for the first time in my life, and a deep sense of peace.
I am a visually inclined person. Wherever I go, I try to find beauty. I am obsessed with interior and exterior design. I can spend hours playing around with different elements and ways to create a living space. I have a renovated Airstream and Geodesic dome that I rent out. When I'm not spending my time thinking of new rental ideas or home renovations, you can find me creating videos, photography, and pottery!
Creating art is my passion, and that's why I'm in real estate. I believe everyone deserves their dream space, and I'm here to help you envision and create that possibility. I am very tech-savvy and full of ideas, pick my brain and let's create something great.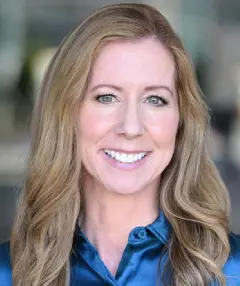 Tonia Anderson
Tonia is a Towns County resident of more than 30 years and a graduate of Towns County High School. She earned a Bachelor of Business Administration from University of West Georgia and a Master of Business Administration from Georgia State University.
Tonia worked in banking for more than 20 years. She was a commercial banker at SunTrust Bank and later worked in residential and commercial lending for Bank of Hiawassee.
Tonia is an active member of the Rotary Club of Lake Chatuge. She has been a Rotarian since 1997, serving as President, Secretary and Chairperson of multiple committees. She is married to Bob Anderson, owner of Anderson Financial Services, located in Hiawassee. They are the parents of two adult children. Tonia holds a real estate license in both Georgia and North Carolina.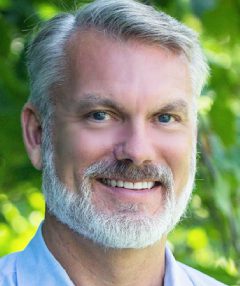 Jeff DePaola
I am from Atlanta, Georgia, where I worked as a Realtor for 25 years. I also worked for Delta during my time there and earned a marketing degree from Kennesaw State University.
While living in Atlanta, I often visited the North Georgia Mountains for the area's many outdoor activities. In fact, I loved these mountains so much that I bought a second home here.
Now a full-time resident, I spend much of my free time here either enjoying the outdoors or volunteering. I volunteer for the Benton MacKaye Trail Association to help maintain the trail, and I volunteer for Feed Fannin, an organization that helps the area's hungry residents.
As an agent, I feel that my clients benefit greatly from my experience in both real estate and in new construction. I take pride in learning my clients' preferences and aesthetics so that I can train my eye to find their ideal home.
I consider myself my clients' advocate and prime resource, so I never resort to high-pressure sales tactics. From first showings to final negotiations, I always put my clients' needs first.
Jeff DePaola
Associate Broker
Mountain Realty
Cell: +1 (404) 550-4488
Email: [email protected]